The unique qualities
of Organic Cotton
Extremely breathable, absorbent, hypoallergenic cotton.
The organic cotton of the top layer is made without the use of chlorine, additives or pesticides. The ideal solution for baby's sensitive skin.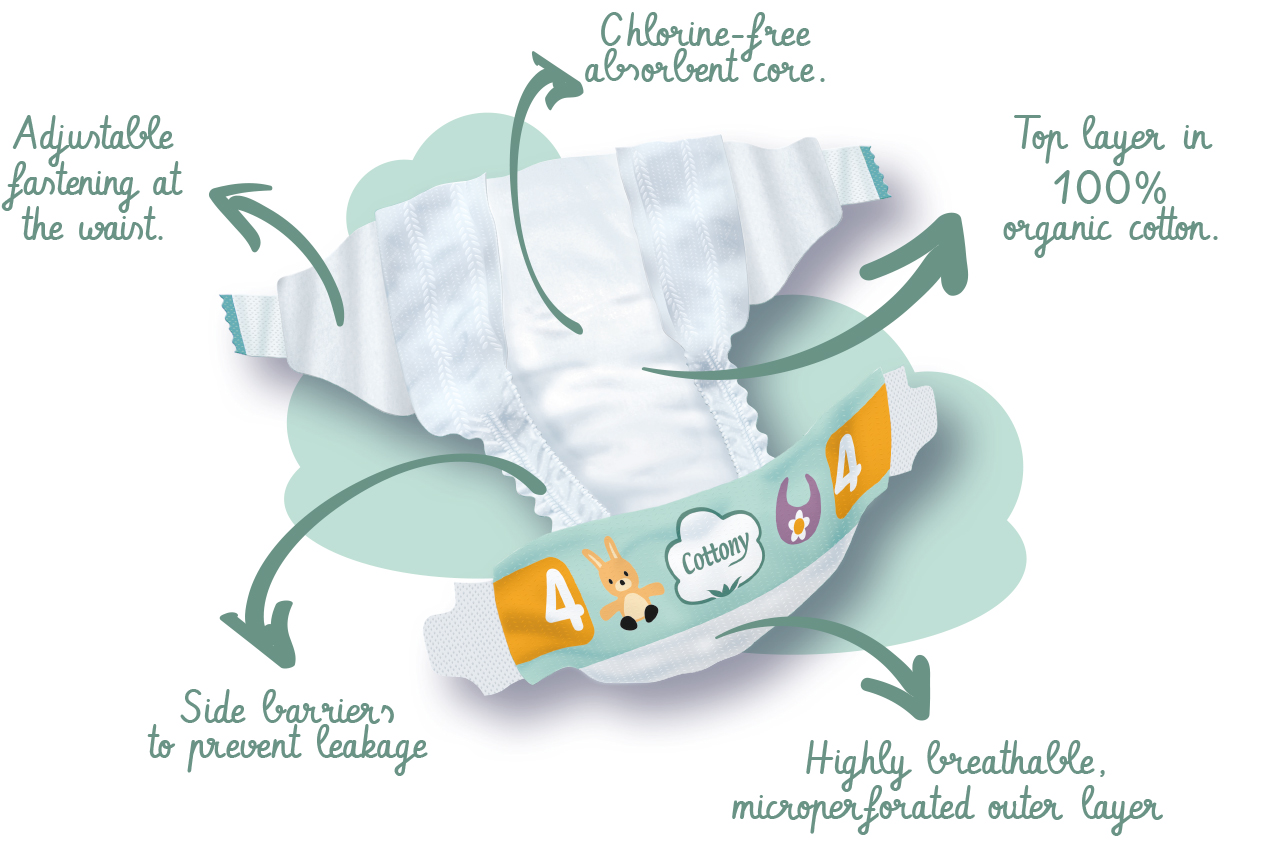 Organic cotton: a great choice
The soft, 100% organic cotton on the top layer of the diaper is ideal next to baby's delicate skin, offering completely natural protection.
Cotton is known for its excellent absorbency and breathability, because the structure of its long fibers allows the air to pass through.
It is extremely soft on the skin, hypoallergenic and compatible with physiological pH.
Cottony diapers vs conventional diapers
Compared to conventional diapers, Cottony diapers are the only ones with 100% organic cotton next to the skin. As experts in the absorbency of cotton, we've created an exclusive diaper that teams the excellent absorbency of the inner part in TCF cellulose with the top layer in contact with the skin in pure organic cotton.
The diaper has undergone specific tests for breathability, making it ideal for the most sensitive skin, reducing the risk of contact dermatitis on baby's skin.